How to Recover Deleted Files Or Recover Data From Broken Computer
Imagine you are working on your office presentation and suddenly, your laptop screen turns off or you open your computer to work, but it does not boot anymore?
Such situations can happen with anyone and anywhere with obvious fear of important and crucial data loss. Do not panic, as you can now easily recover your important files from broken computer. This blog guides you how to recover the data from such broken computer situations.
But before that let's understand broken computer issue arises?
What is a broken computer?
A computer is a machine, a hardware or a software damage can occur anytime. It can be either accidently or through human errors or even when the system gets too old.


You reach a broken computer situation when the computer is not working and the files or data on it are inaccessible. But the good part is, as long as the hard drive is not severely damaged, data can be recovered from a crashed computer or laptop. Below are the possible reasons of a broken computer:
Damaged/deleted system files – A computer can crash when the system files are deleted or damaged due to improper/ accidental deletion or a virus attack.
Inappropriate software download – Software failures due to download of malicious software and improper installation exceeding the minimum hardware requirement can cause computer crash.
Hardware damage – Physical damage to hardware caused by any reason like spilled coffee, poor heat dissipation, insufficient power supply, sudden power cut, voltage fluctuations, damaged or old hard drive can also lead to broken computer.
Note- The point to be considered here is that if your computer dies because of the software failure, virus attack, bad sectors and other human errors then it would be easy to recover data from the help of data recovery software where as you need to hire a data recovery company if your computer is broken due to hardware problem like short circuit, scratches on your hard drive, damage in the hard drive platter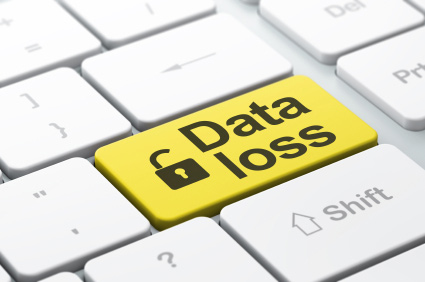 Symptoms of broken or crashed computer?
If your laptop or desktop is showing below mentioned glitches, it is a sign that your system is about to crash:
A blue screen appears every time you start your system. This indicates your system can crash anytime, so backup your files immediately.
The computer does not power on.
A blank or a screen with flickering lines appears suddenly, while working on the system.
The computer freezes/hangs or slows down.
Your hard drive is making noise, when you start the system.
The system fails to boot
How to recover data from broken computers?
Whatever the reason for broken computer, the chances of hard drive failure and data loss cannot be ruled out. When you do not have a backup of important data, the situation is more alarming. Try these below methods to recover files from a broken computer.
Method 1: Restart or boot in Safe Mode
Restarting the computer may work and if not try to boot it in Safe Mode. If the system opens, first copy the data to an external storage media.
Method 2: Connect the crashed computer's hard drive to another computer via USB hard drive disk enclosure
Simply dismantle the hard drive from problem computer and connect it to a new computer via USB hard drive enclosure. Remember to use Windows hard drive with the Windows system only.
Ensure the new computer has enough space to save the recovered data from the broken computer. You can also connect another external hard drive to the new computer to save the recovered files.


Once external hard drive is connected to the new computer, a notification prompts about the new external storage unit. Visit My Computer and select and open the external drive. Check for the old files you want to recover and transfer them to the new computer or to another external hard drive to make a backup copy. The transfer process may take hours to recover if you have large files.
Method 3:  Connect to an external monitor via external port
This method can be used, if the screen does not light up but the computer is still bootable after switching on the power button. It may be a case of screen damage. Connect an external monitor to the system via external port and transfer the files from the hard drive to an external storage media.
Method 4: Use professional data recovery software to recover files from broken computer
If none of the above ways help you retrieve data from a broken computer, a professional data recovery tool such as Stellar Phoenix Windows Data Recovery – Professional may be your last resort. It is specifically designed to retrieve lost data from crashed computers, formatted hard drives etc. It can recover all sorts of file types, including photos videos, power point presentations, word files and emails. Stellar Phoenix Windows Data Recovery – Professional is compatible with Windows 10 / 8.1 / 8 / 7 / Vista / XP
How to use Stellar Phoenix Windows Data Recovery – Professional to recover files from broken computer?

Just install and run the software on a new system. Connect the hard drive from broken Windows computer to this new computer and follow the below simple steps:



Step 1: Select the type of data that you want to recover and click "Next"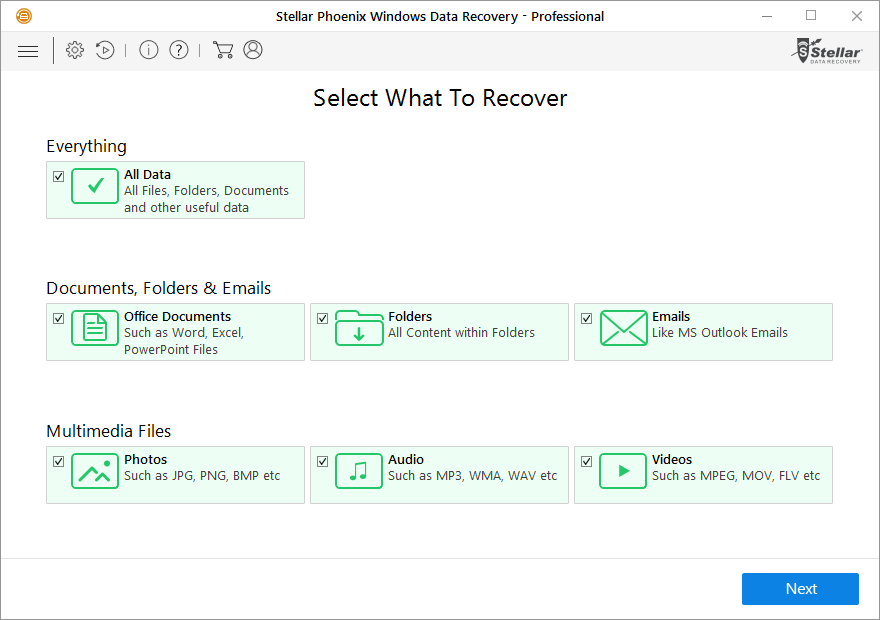 Figure 1: Illustrates Select window of What to Recover
Step 2: Select the location from where you want to recover your lost data. In this case select external drive option
Figure 2: Illustrates Select window of Location from where data is to be recovered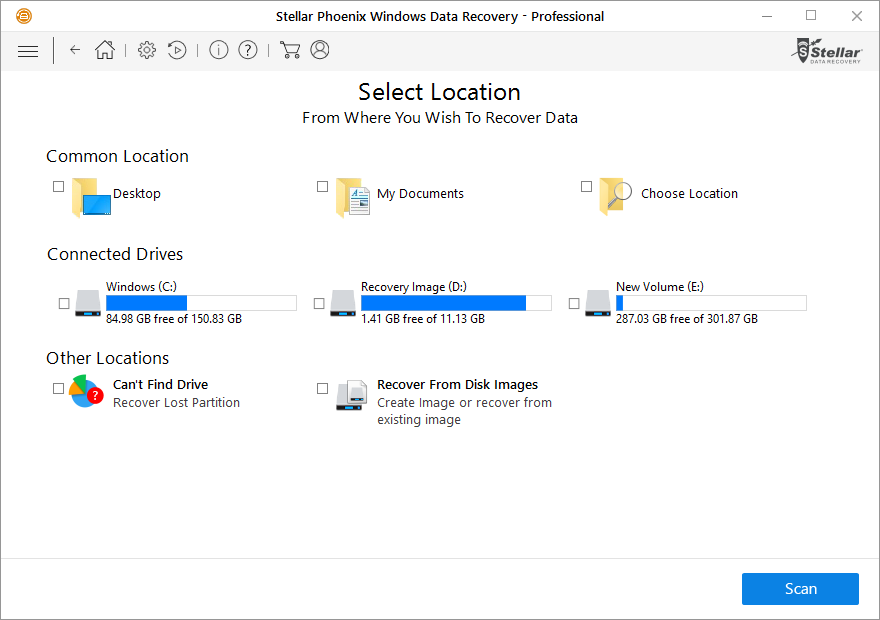 Step 3: Click "Turn on Preview" to showing files while scanning.
Step 4: Preview all recoverable data after completing scanning process. View & Sort results by "File Type", "Tree View", and "Deleted List".
Figure 4: Illustrates Preview window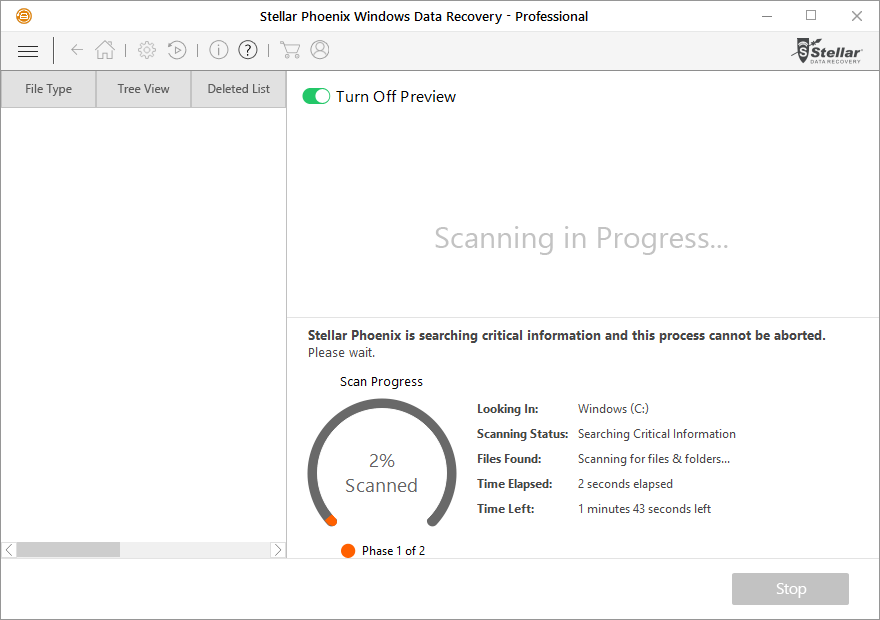 Step 5: Select desired location and click "Start Saving" to save the recovered data.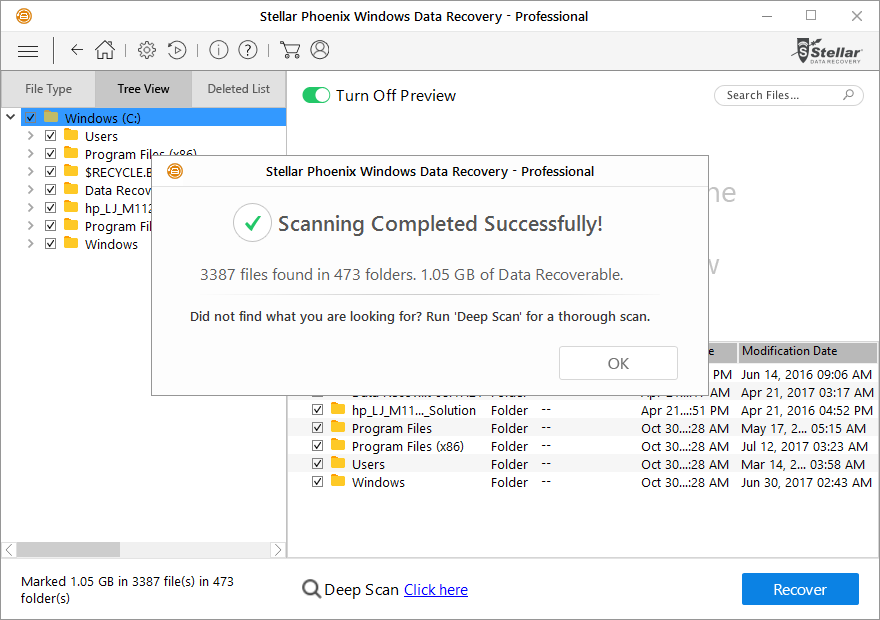 Figure 5: Illustrates the Recovery process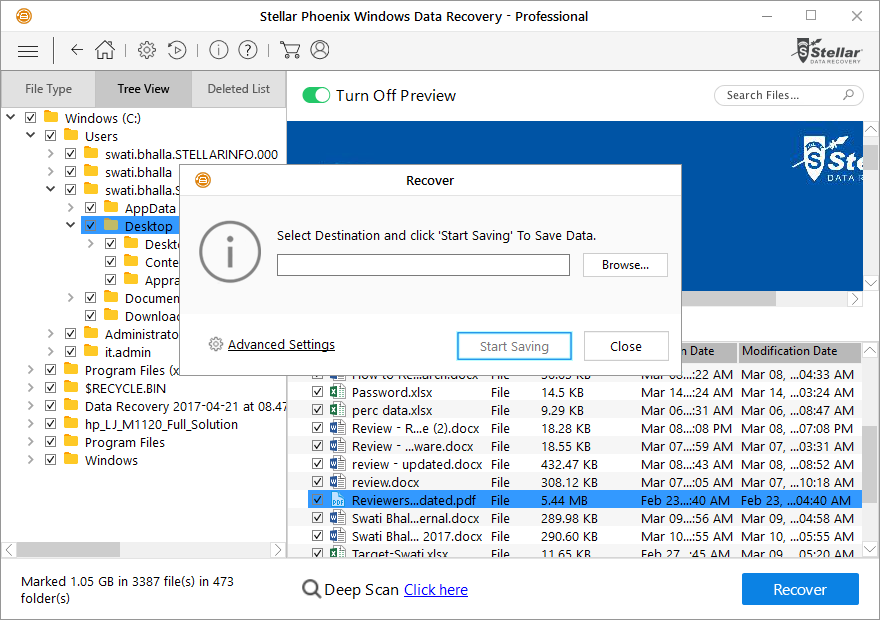 TIPS TO SECURE YOUR COMPUTER
ü  Install antivirus software
ü  Turn on Firewall
ü  Update operating system and software regularly
ü  Do not run too many programs at a time
ü  Keep computer at cool dry place
ü  Shutdown computer step-by-step

 Conclusion
The above methods can recover lost data from broken computers. While data recovery tools like Stellar Phoenix Windows Data Recovery – Professional come as a relief in situations when it is near to impossible to recover data from broken computers by other ways.
The bottom line is no matter how careful one is broken computer or booting issues may strike anytime. So always follow routine maintenance of your system to prevent such system crashes.
The above article is sponsored by Stellar Data Recovery